About
»

Why Choose Us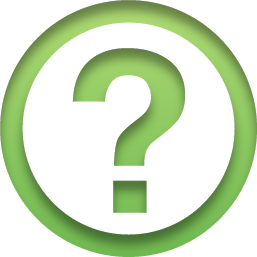 See Also: Our Guarantees
It is the natural question, why would you choose us over the many other hosting companies? Well.. we have just a few of many reasons here:
We are personal
We want to get to know our customers, we talk to them like real people who need a real explanation. We are also constantly striving to get feedback from our customers to continually improve our service. The result? Excellent testimonials, happy customers.
We want to get to know our customers, so why don't you get to know us. Why not drop us a line, even if it's just to say hello, via the Support Helpdesk.
We are reliable
A robust data centre, excellent uptime records from an independent company, and quick response from our support staff via the Support Helpdesk all build together to form a company on whom you can rely to ensure your website will be online.
We are supportive
Should anything go wrong, or if you need any assistance, we are always here for you. A huge vault of information is available at your fingertips with the Support Database, providing you with answers to the most commonly asked questions about email and web hostingwe receive . However, if you require specific assistance, our support staff, available via the Support Helpdesk, are fast and friendly, responding usually within the hour (maximum 24hrs, unless under extraordinary circumstances), and we'll support you until your issue is solved.
We are excellent value
With guaranteed free setup, and superb support, simple and low cost hosting options and domain names, Invisional Hosting represents excellent value. The longer you stay with us, the cheaper it is to stay with us as we love to reward our customers for their continued loyalty, which is why we have kept 95% of our customers since day one.
What's more, we offer an affiliate scheme so if you recommend us you gain commission!
Our Guarantees
Free Setup
All our products and services come with completely Free Setup. We believe in total honesty over our pricing - so everything is included in the price shown on website.
40-day Money-Back Guarantee
Not happy with the service? Can't get going with the product? We would be surprised, as we have the most advanced hosting platform in the world, but if you are unhappy then we offer a no-fuss money-back guarantee. Please note that this excludes the cost of any domain names you have purchased, which you will still own.
Cancel Anytime
No contracts to sign and no minimum terms, simply contact the Support Helpdesk if you wish to cancel your account. Please note that pro-rata refunds are not given for yearly hosting accounts that are cancelled midway through the year.
Price Freeze Guarantee
The price at which you sign up is the price you pay for the duration of your account with Invisional Hosting - we guarantee you will never pay any more. Please note: If you bought a package during a special promotion, during the renewal you will only pay the maximum price shown on the website for that product when the order was fulfilled. This guarantee also excludes domain renewals.